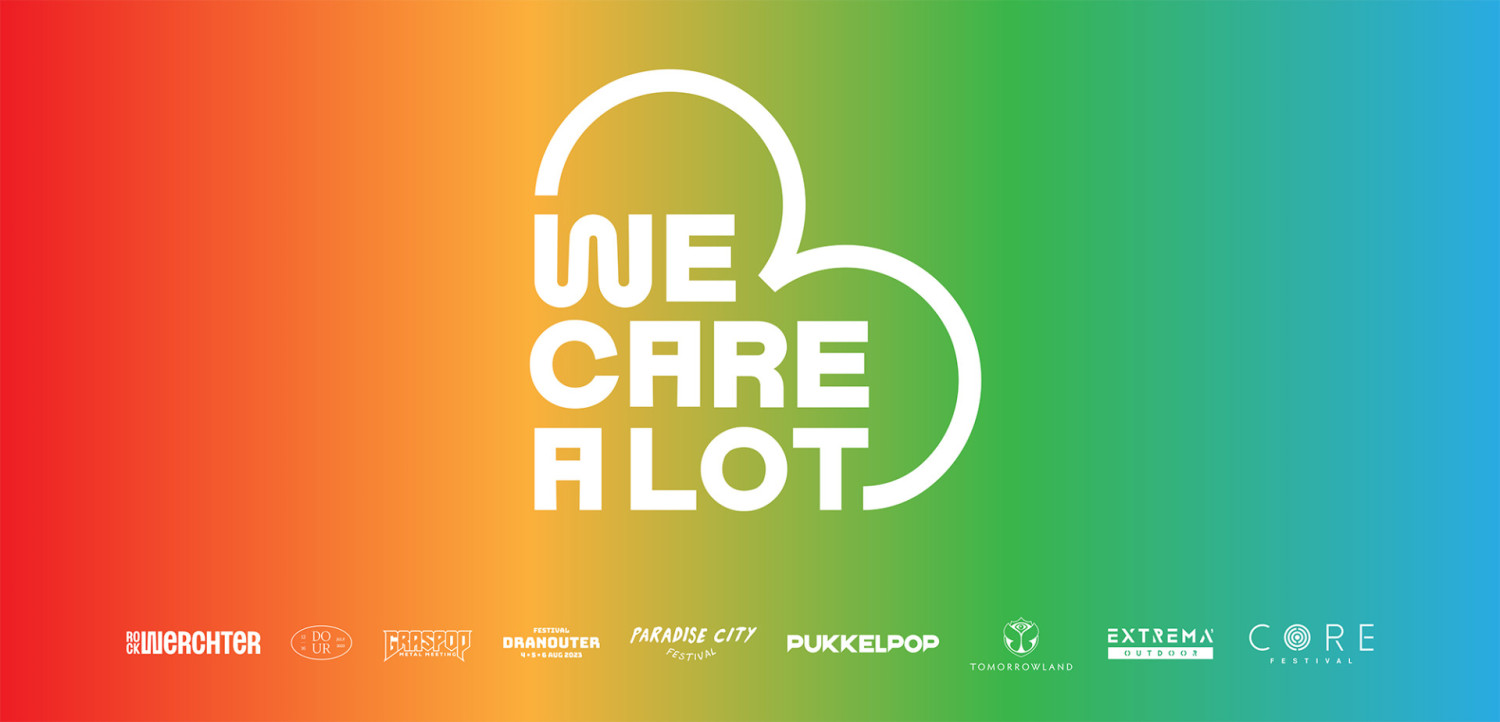 EMERGENCY NUMBER 011 888 180 ACTIVE
Just like last year, the emergency number 011 888 180 will be activated during the festival. This year a WhatsApp account will also be linked to the number. For example, the emergency number can also be reached by means of text messages. Festivalgoers can also scan a QR code or use the safety button via the PKP app.
"WE CARE A LOT" ZONE
In addition, Pukkelpop and UCLL are launching a separate zone around the well-being and safety of festival goers. For example, it concerns transgressive behaviour, alcohol and drug use, but also hearing damage and safe sex. Pukkelpop has trained 100 volunteers to answer questions about this. On the festival grounds, the physical "We care a lot" stand can be found between the Dance Hall and the Booth. There will also be four mobile teams walking around on the meadow, which will address the festival-goers without obligation.
Well-being partnerships
Safe 'n Sound is committed to harm reduction involving alcohol, drugs and hearing damage, the Limburg Care Center after Sexual Violence is an organization that provides care for victims of sexual violence.
The province of Limburg informs about 'SLim': alcohol, drug and speed checks in the context of road safety. Festivalgoers can experience the effects of drunk driving in a driving simulator with VR goggles and at the breathalyzer they can test the amount of promille in their blood. Integra will advise young people about the dangers of alcohol and drug use.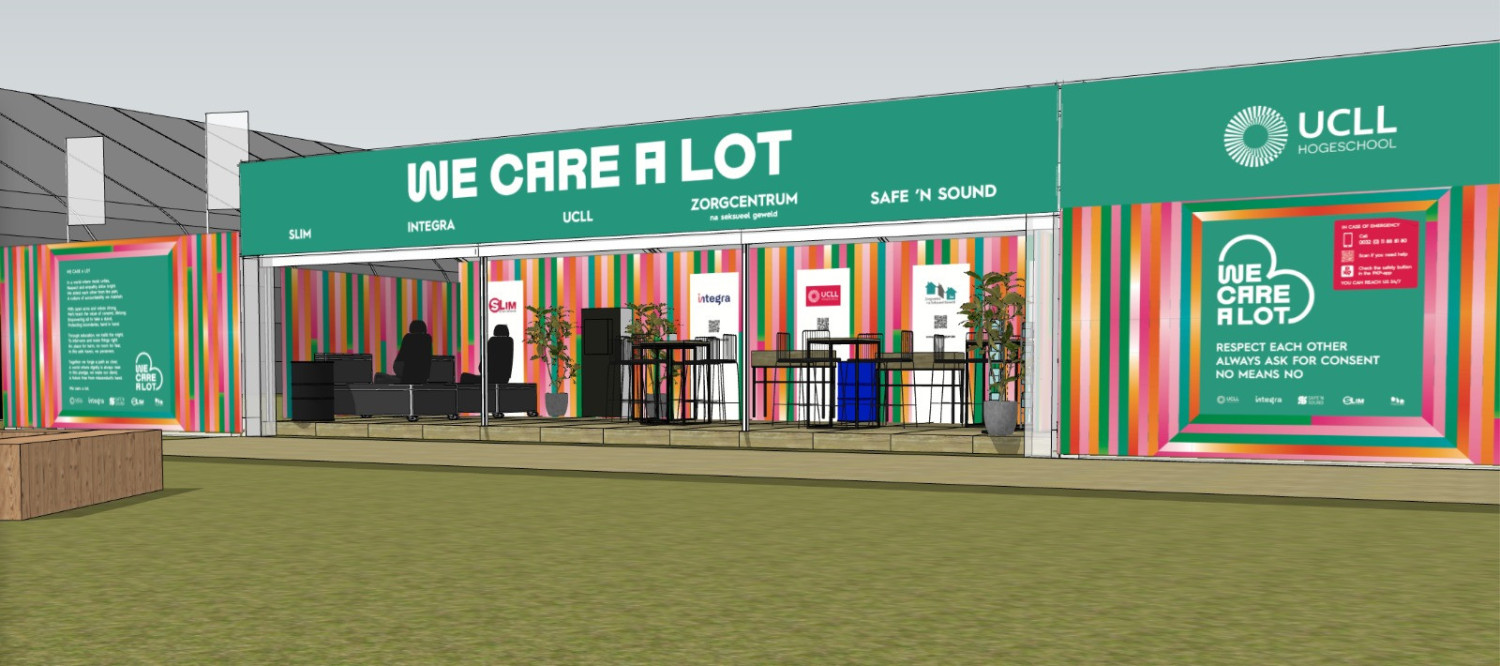 respect each other
Festivals. They're all about music and fun, meeting people, dancing, singing and letting it all hang out. Just having a good time together. Festivals are a chance for people to bond. There's a strong sense of unity which can give rise to a unique, tight-knit community. That's why it's so important that every visitor, every employee, and anyone else involved feels safe and can enjoy the festival under the best possible conditions.
Pukkelpop is a place where everyone should feel safe, welcome and comfortable. A place where no one should experience discrimination, criticism or harassment. Everyone should be able to be themselves, and all are welcome, regardless of sex, gender, orientation, culture, religion, ethnicity or disability.
We raise awareness and educate. About alcohol and drugs, sexuality, mental well-being and health. Say no to drugs, yes to safe sex, drink plenty of water, choose public transport, put on that sunscreen. If things do go wrong, our employees and emergency services are available. Always, no matter what.
The law is respected at Pukkelpop. We expect responsible behaviour from our festivalgoers, employees and artists. 'We Care A Lot' is a about acting together, with a shared sense of responsibility. Take care of yourself and your friends. Be your best self. We are committed to making Pukkelpop a healthy and safe event.
Our employees are trained, they stay alert to any problems and react appropriately as needed. We have specialists in various fields on hand and festival-goers can speak to a confidential adviser if they wish.
Feel good at Pukkelpop.
Be yourself.
We care a lot.