Pukkelpop proudly presents a new experience site: VALL-EY. The site is located in a wooded area of the festival arena and can accommodate up to 400 festival-goers.
FOR ADDED VALUE SEEKERS
VALL-EY (pronounce like the English word valley) puts the spotlight on experimental music, theatre, street art and other types of performance art as well as art in general. In keeping with the experimental spirit of Pukkelpop the discovery of new things is an important anchor point. With VALL-EY Pukkelpop also aims to counterbalance the large amount of stimuli visitors experience in a large festival arena. This culture forest is the perfect place to unwind.
CURATORS
Three curators have been appointed to oversee the creative content of VALL-EY. Lander Gyselinck, Eva De Roo and Charlotte Adigéry. These respected media personalities will guide the festival-goer through their personal (cultural) story. Every day brings a new curator and they can each handle their curatorship as they see fit.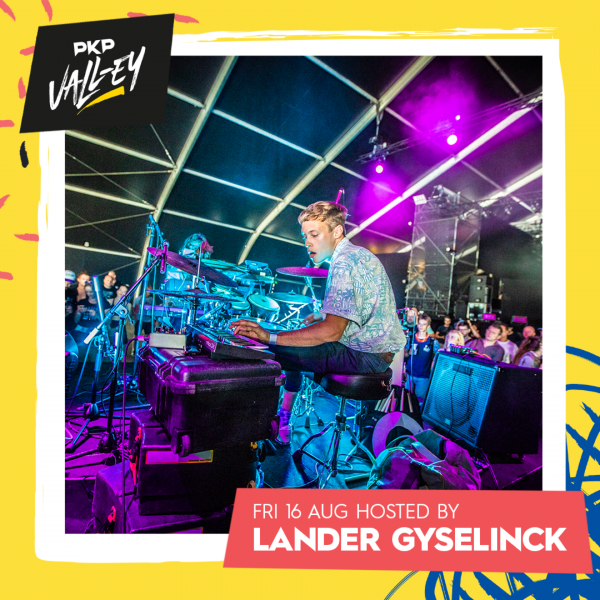 Lander Gyselinck
Lander Gyselinck is calling the shots on Friday 16 August. He is a renowned (jazz) musician, sound fanatic and active drummer for, amongst others, the Belgian duo Beraadslagen, the Ragini Trio - an India-inspired jazz band - and the experimental jazz band STUFF.
Lander is also the brother of Femke Gyselinck, who is a dancer and artistic assistant to Anne Teresa De Keersmaeker. The brother-sister tandem shared the stage last year with their personal creation 'Flamer'.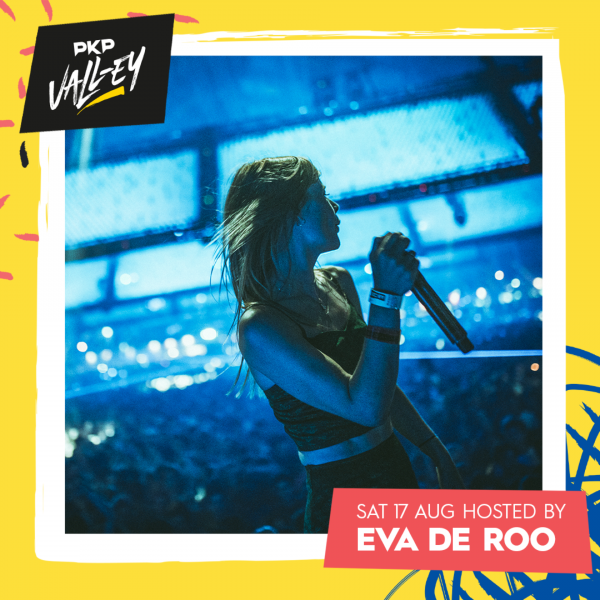 Eva De Roo
The king is dead, long live the queen! On Saturday 17 August Eva De Roo will rule the VALL-EY. Eva is not only an early Pukkelpop adopter but she is also a radio host for Studio Brussel and one of the friendly faces for Music For Life. Together with Skyve she also forms a party duo that scours festivals and other events.
When she's not working her favourite pastimes include art and - for obvious reasons - music. She recently got married to Jan Paternoster, frontman of The Black Box Revelation.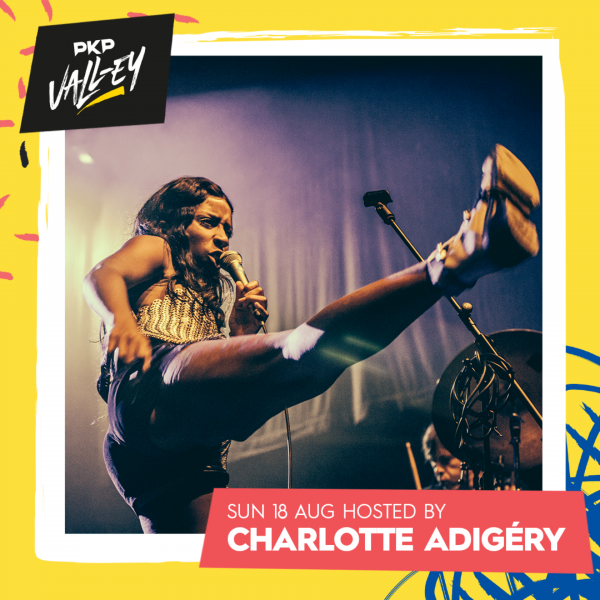 Charlotte Adigéry
Charlotte has mainly made a name for herself as the singer of WWWater. She is seen as one of the most promising young artists in the country.
In addition to music and dance, Adigéry is also very much involved with culture and she likes to draw inspiration from current events. Charlotte will be hosting the VALL-EY on Sunday 18 August.
UNIQUE COLLABORATION
VALL-EY is a collaboration between Pukkelpop and EY (formerly known as Ernst & Young), a world player in the field of audit, fiscal matters, transaction advisory services and consulting.
CEO EY Belgium Patrick Rottiers on the collaboration:
"EY is proud to be associated with Pukkelpop. People, talent, personality and authenticity are inscribed in the DNA of our organisation and it's precisely these values that we share with Pukkelpop. That's why we are happy to join forces to put this talent in the spotlight together and inspire and entertain an engaged audience during the festival."
Pukkelpop organiser Chokri Mahassine on the collaboration:
"As a company it's one thing to want to associate yourself with an event but it's quite another to arrive at a fascinating process of co-creation. From the moment we started brainstorming it was obvious that EY has a feel for our Pukkelpop audience. We complement each other and speak the same language."
PRACTICAL
You'll find VALL-EY on the festival grounds in the wooded area behind Petit Bazar.