We've joined forces with AlphaTheta EMEA - Pioneer PRO AUDIO and the Belgian band KRANKk to design a groundbreaking immersive music experience. During the festival, you can enjoy this exclusive sound showcase on the Booth site on Friday, Saturday and Sunday from 3:00pm to 3:30pm.
In 2019, the Belgian based company KAGE Audio was commissioned by us to develop an immersive setup. Objective? Reducing noise pollution for local residents, without losing sound quality or the festival experience of the Pukkelpopper.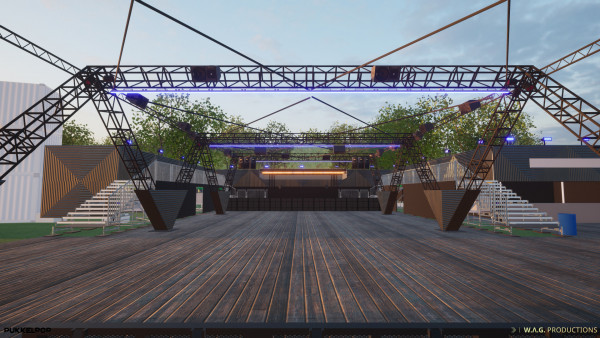 Work continued on this setup and it resulted in a full multitrack immersive audio performance. You will be fully immersed in a sea of spatial bangers with traveling effects that only enhance the immersive experience. On stage: KRANKk, an electronic collective with Thomas Geysen on drums, Aram Abgaryan on keys and Willem Heylen on guitar.

The three members of KRANKk study at the Royal Conservatory of Antwerp and share an unconditional love for electronic music, a passion for instruments and sounds and especially the way they are produced.