ROAD OF CHANGE | Selection: S.M.A.K.
VALL-EY ENTRANCE
I wish I was my own country so I could be home anywhere.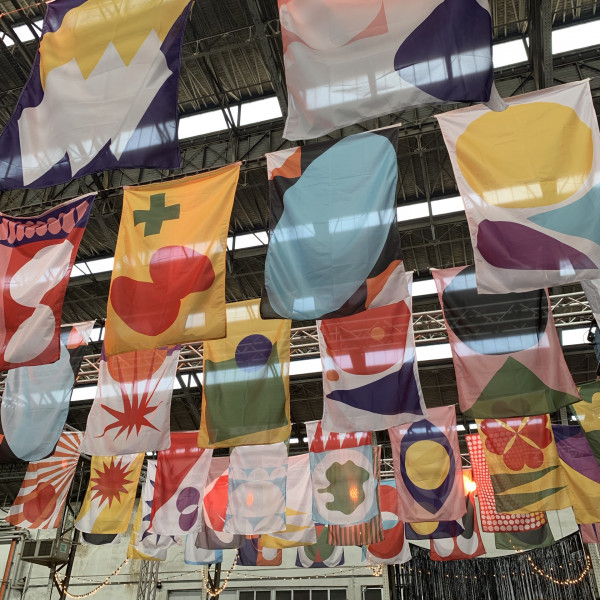 For the Road of Change project fifteen youngsters were invited by Flemish Refugee Action to visit refugee camps and organisations in Bihac, Šid, Sarajevo, Velika Kladuša and Subotica. They made a flag with the people they met at those camps. Based on the sketches, artist Edouard Schneider created the final design for the flags. The flags represent universal themes such as love, peace, compassion, family and education.
Location: download the ART United map