FORTUNE COOKIES | Selection: FOMU
FR, SAT & SUN | ART YARD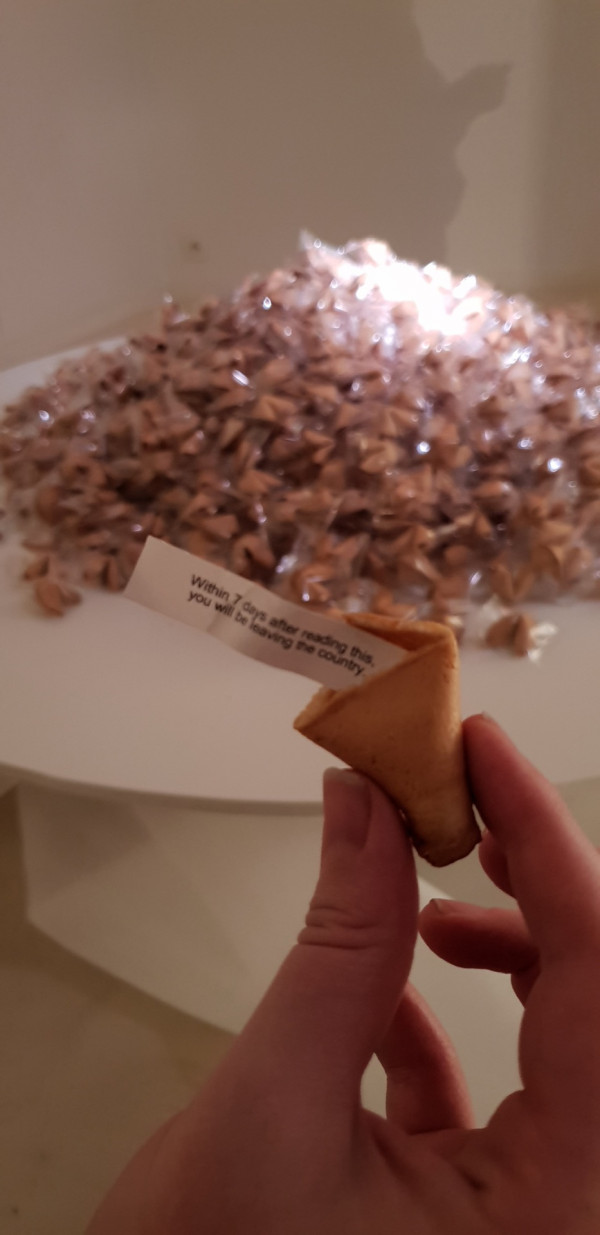 In 2009 Pablo Cepeda left his home country of Chile. Since then topics such as interculturality and migration have played a key role in his life. Pablo's fortune cookies offer an insight into the difficulties immigrants face when trying to build a life in a new country.
Location: download the ART United map